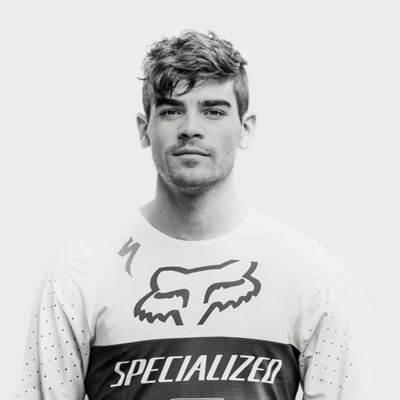 Loïc Bruni
CHAMPION DU MONDE
Loïc est né dans le sud de la France, sur la Côte d'Azur. Il a attrapé le virus du VTT via son père, Jean Pierre, multiple champion du monde master de descente VTT et ancien enduriste moto de très bon niveau. Ses parents et sa grande sœur sont ses plus fervent supporters et sa plus grande source d'énergie. Toujours souriant, facile sur le vélo, Loïc a enchainé des courses de Cross-Country, Downhill et Trial. En s'entrainant sur les pistes locales de Peille ou du Cap d'Ail, Loïc a signé son premier contrat pro étant encore Junior. Il rejoint Sam Blenkinsop -son idole- et commence à améliorer sa vitesse et son approche de la course. Préparation physique, alimentation, mise au point du matériel avec son technicien et ami Jack Roure, Loïc atteint le podium Elite au cours de sa 2ème année Junior, à Windham (USA). Il remporte les championnats du monde à Vallnord en 2015 et sa première épreuve de coupe du monde en 2016 à Cairns (Australie).
Plus d'informations
Tim Gajser
2019 MX GP World Champion
Tim Gajser est un pilote Slovène. Il court dans le championnat MXGP pour Gariboldi Honda Motocross Racing team, Giacomo Gariboldi étant le manager de l'équipe. Tim est né le 8 Septembre 1996 à Ptuj en Slovénie. Son père Bogomir était également un pilote de motocross et a fait découvrir ce sport à Tim étant très jeune. Il est encore aujourd'hui son entraineur personnel. Gajser avait un frère, Nejc ; et deux petites soeurs Alja et Neja. En 1995, sa famille a vécu un tragique accident lorsque son petit frère de 3 ans Zan fut tué dans un accident. Lors d'une course, le jeune garcon se trouvait sur le terrain, a la réception d'un saut où son père n'a pu l'éviter. Tim roule avec le numéro 243 rendant hommage à son frère décédé né le 24 Mars. Le 29 Juillet 2016, Tim s'engage avec Monster Energy Drinks
Plus d'informations
NEWS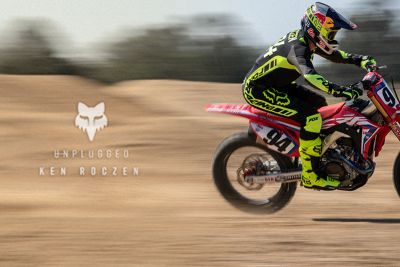 Ken Roczen | Unplugged | 17/01/21
Ken Roczen, Unplugged: from humble beginnings as an amateur motocross prospect in East Germany, Roczen's rise to the elite level has been an epic story to follow. After achieving world championship status in Europe, Roczen headed straight to the US with nothing but victory in his sights. Roczen has overcome what could have been multiple career-ending injuries and is now arguably the most popular rider both on and off the track. Go behind the scenes at Ken's private compound as he prepared for the 2020 Supercross season.
Gear Timecodes
01:08 - 360 Voke (Red)
02:22 - Flexair Mach One (Black/Yellow)
03:22 - Flexair - Coming Soon!
Plus d'informations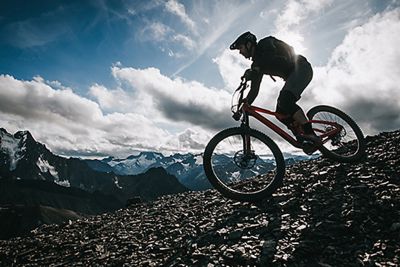 First Descent | Kenny Smith | 30/04/20
Every great adventure starts with a visionary. Kenny Smith's dream was to combine two passions - mountain bikes and helicopters - into one once-in-a-lifetime trip. The plan was simple: visualize the route, then make it happen. Between the initial vision and journey's end is a whole lot of fun. Join Kenny Smith and crew as they explore remote parts of British Columbia by bike and heli.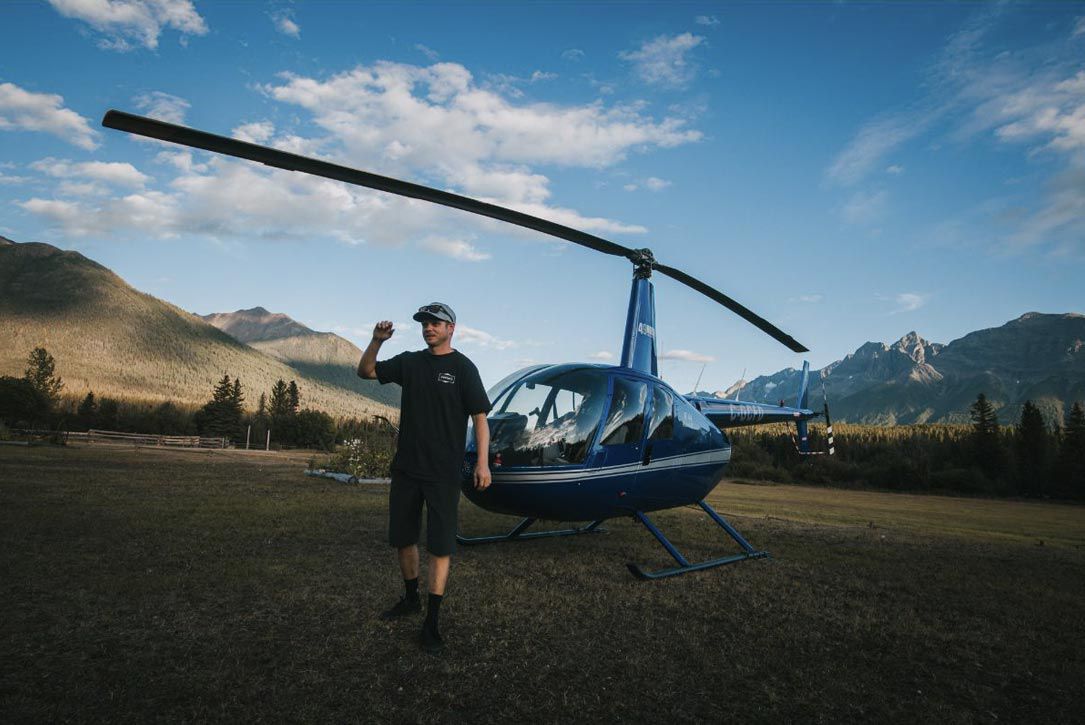 ¨I'm fortunate to have the opportunity to combine my new career in aviation with my passion for bikes. Exploring BC from the air opens possibilities for riding in zones I've never imagined. There's so much unexplored terrain in BC, it's hard to describe until you see the scope of it from the air.¨ - Kenny Smith.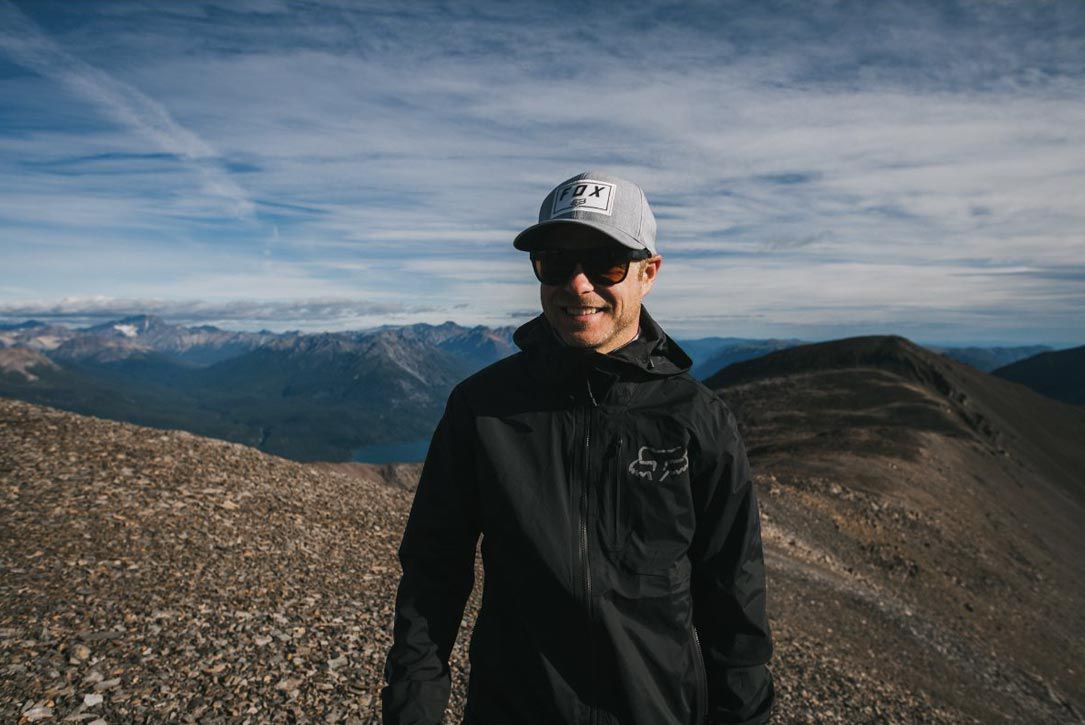 ¨Planning a trip like this is stressful not knowing if the lines will be rideable. The relief of seeing the zone and getting some tires on the ground is unbeatable. What you see from the air and the reality on the ground can be two different things.¨ - Kenny Smith.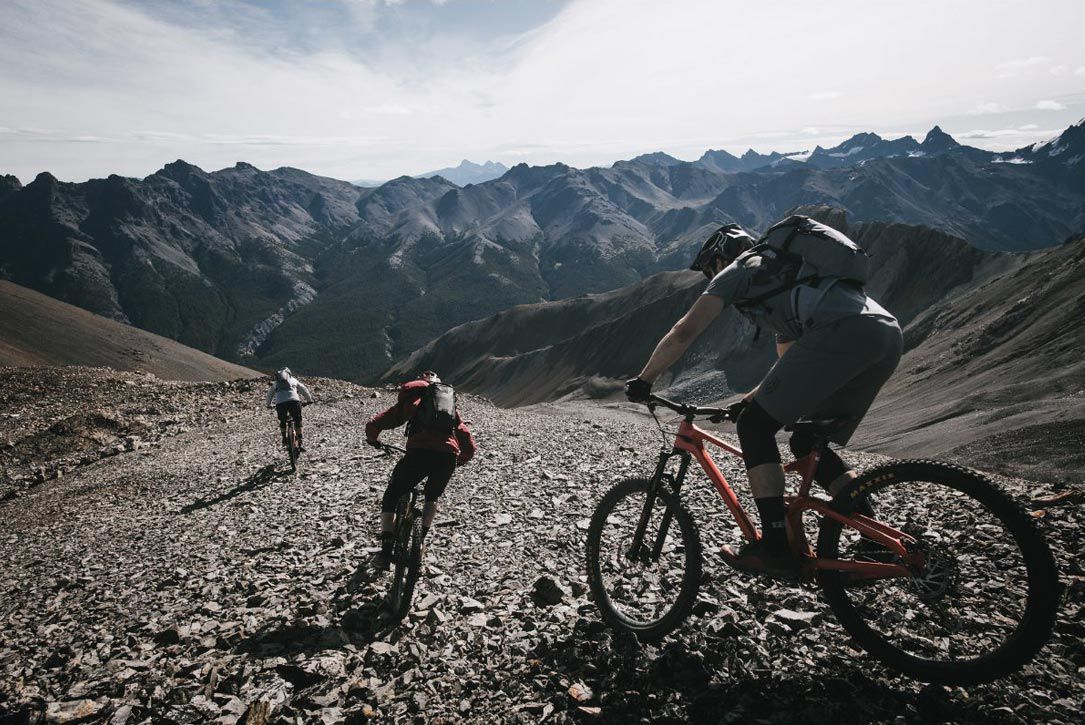 ¨Dropping into the first descents with Fraser and Charlie is a feeling I won't forget. We rode pockets of small rocks but found sections of sand, boulders, and lots of shale; pretty much every flavour of rock you could imagine.¨ - Kenny Smith.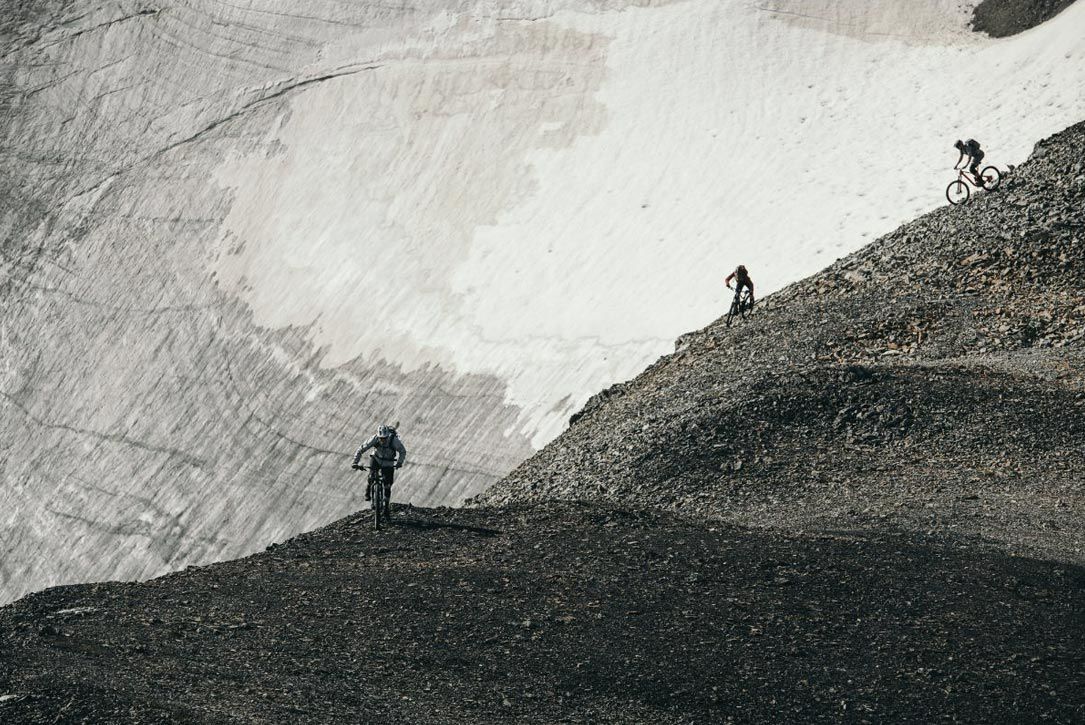 ¨Riding next to glaciers in remote British Columbia is unbelievable, and ultimately they created the terrain we were riding.¨ - Kenny Smith.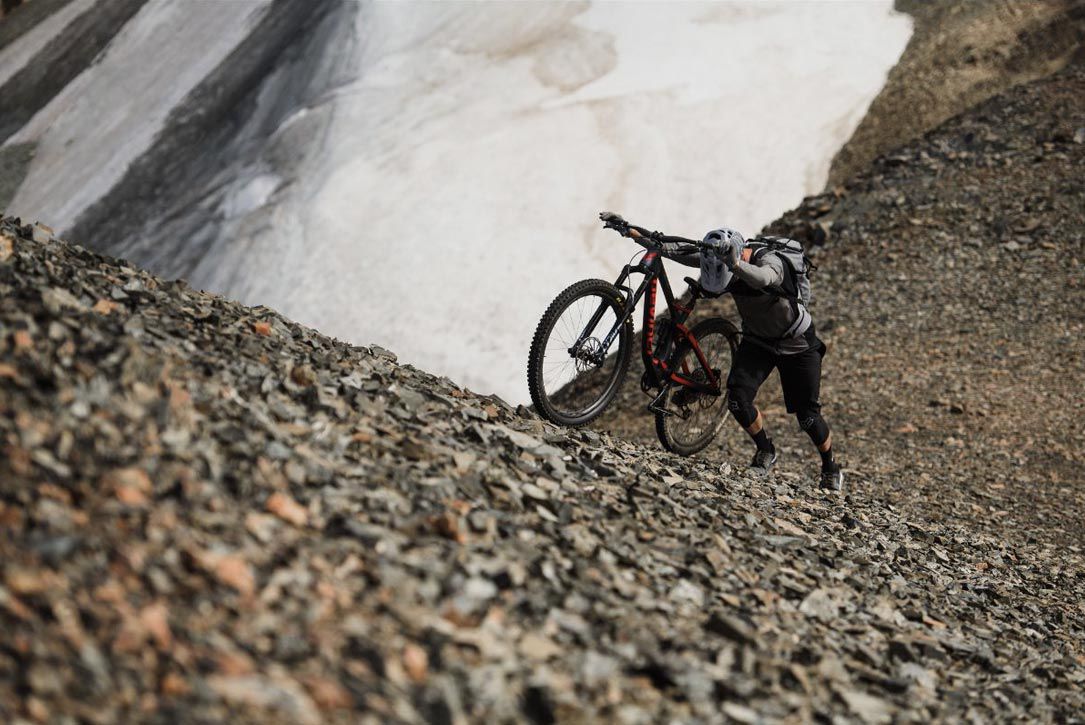 ¨The lines were big, and so were the hikes out.¨ - Kenny Smith.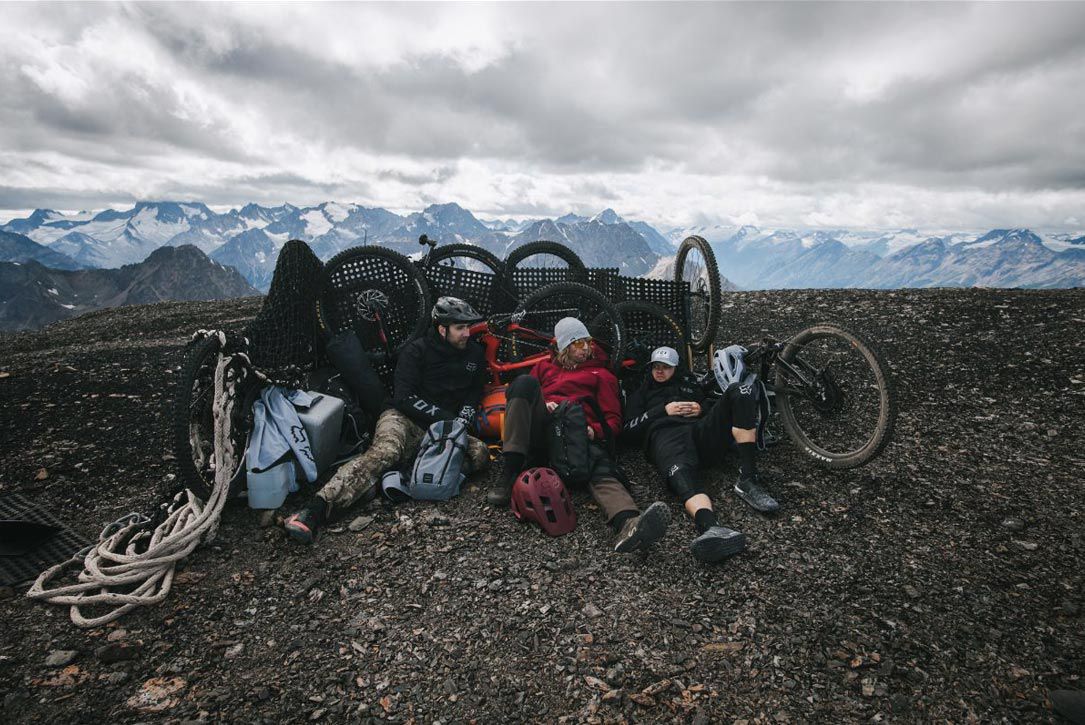 ¨We got into some crazy wind mid day and made a windbreak out of our camping gear. It made for a nice mid day rest after an eventful first 24 hours.¨ - Kenny Smith.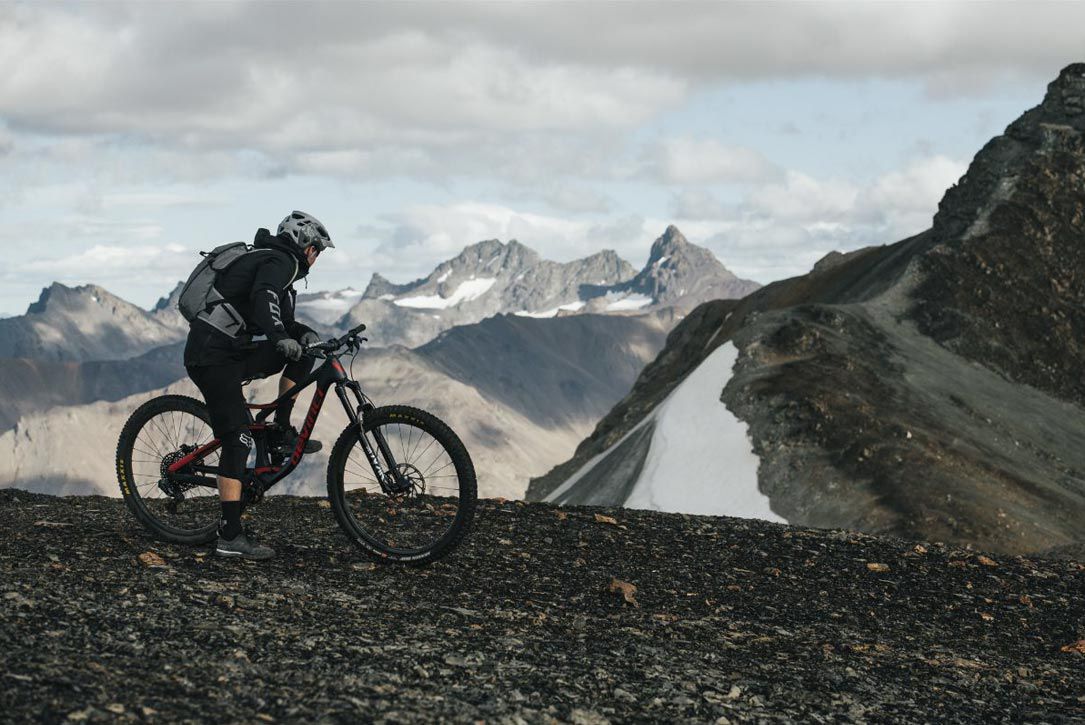 ¨The feeling of staring at infinite riding options has become an obsession.¨ - Kenny Smith.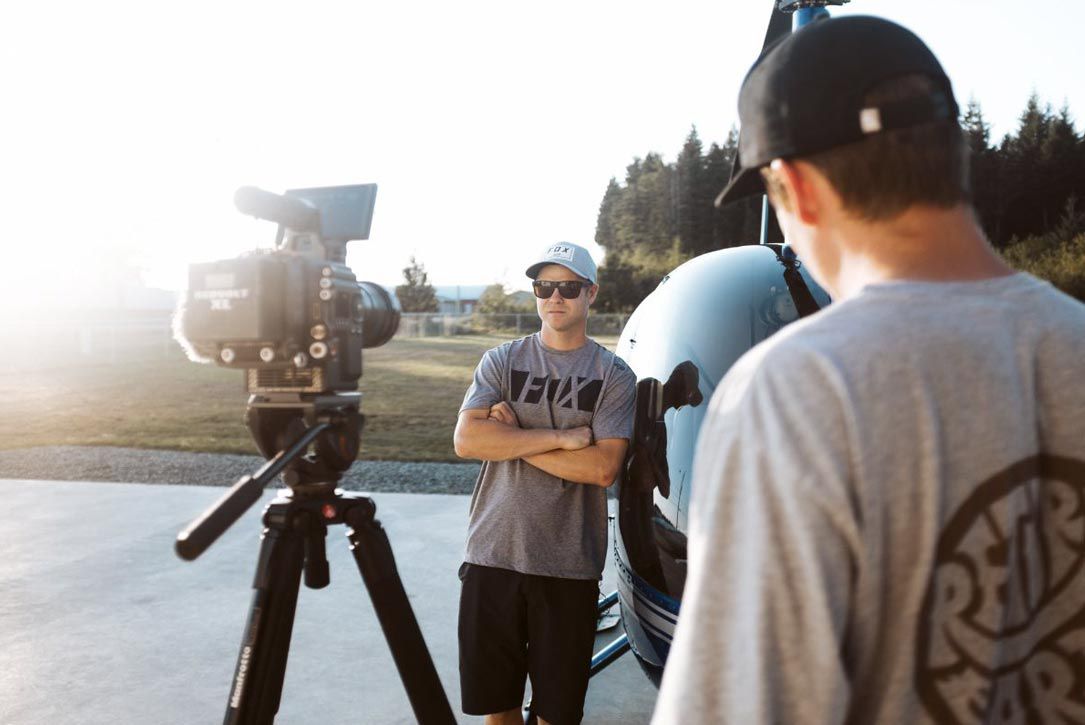 ¨It is always an honour to work on a project with Margus and Matt behind the lens. They're an amazing team to work with. Margus was the one who got me into the exploring remote places and multi day adventures. He's a beast and look forward to many more trips like this.¨ - Kenny Smith.
Featured Riders: Kenny Smith, Fraser Newton, Margus Riga, and Charles Diamond.
Plus d'informations
FOX RACING® FRANCE - SITE OFFICIEL
La marque Fox Racing a été créée en 1974 et elle se positionne depuis en tant que leader sur le plan de l'innovation dans le secteur du Motocross, en concevant des équipements et des vêtements de motocross plébiscités par les meilleurs riders au monde. Cette entreprise, dont la philosophie s'inspire de l'état d'esprit des athlètes, a également développé des activités et des lignes de produits dans les domaines du VTT et du BMX, et elle crée également des lignes de vêtements novatrices inspirées de l'univers de la moto pour homme, femme et enfant.