Tim Gajser
2019 MX GP World Champion
Tim Gajser est un pilote Slovène. Il court dans le championnat MXGP pour Gariboldi Honda Motocross Racing team, Giacomo Gariboldi étant le manager de l'équipe. Tim est né le 8 Septembre 1996 à Ptuj en Slovénie. Son père Bogomir était également un pilote de motocross et a fait découvrir ce sport à Tim étant très jeune. Il est encore aujourd'hui son entraineur personnel. Gajser avait un frère, Nejc ; et deux petites soeurs Alja et Neja. En 1995, sa famille a vécu un tragique accident lorsque son petit frère de 3 ans Zan fut tué dans un accident. Lors d'une course, le jeune garcon se trouvait sur le terrain, a la réception d'un saut où son père n'a pu l'éviter. Tim roule avec le numéro 243 rendant hommage à son frère décédé né le 24 Mars. Le 29 Juillet 2016, Tim s'engage avec Monster Energy Drinks
Plus d'informations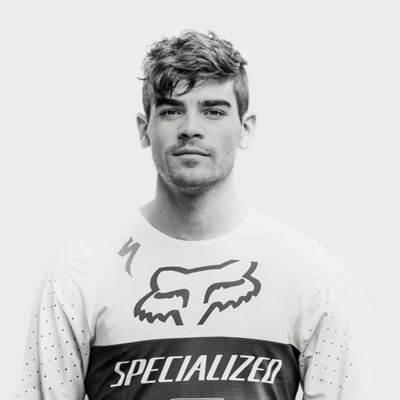 Loïc Bruni
CHAMPION DU MONDE
Loïc est né dans le sud de la France, sur la Côte d'Azur. Il a attrapé le virus du VTT via son père, Jean Pierre, multiple champion du monde master de descente VTT et ancien enduriste moto de très bon niveau. Ses parents et sa grande sœur sont ses plus fervent supporters et sa plus grande source d'énergie. Toujours souriant, facile sur le vélo, Loïc a enchainé des courses de Cross-Country, Downhill et Trial. En s'entrainant sur les pistes locales de Peille ou du Cap d'Ail, Loïc a signé son premier contrat pro étant encore Junior. Il rejoint Sam Blenkinsop -son idole- et commence à améliorer sa vitesse et son approche de la course. Préparation physique, alimentation, mise au point du matériel avec son technicien et ami Jack Roure, Loïc atteint le podium Elite au cours de sa 2ème année Junior, à Windham (USA). Il remporte les championnats du monde à Vallnord en 2015 et sa première épreuve de coupe du monde en 2016 à Cairns (Australie).
Plus d'informations
NEWS
ADAM CIANCIARULO CROWNED 2019 250 CHAMPION | 26/08/19
A storied quest for championship glory was finally completed for Adam Cianciarulo last weekend as the 22-year old Floridian clinched the 2019 AMA 250 Motocross Championship in Indiana. The first title of Cianciarulo's career comes at an opportune moment, capping off his 250 career with the #1 held high before he transitions to the 450 Class in 2020. AC racked up 6 overall wins along the way to the championship and was able to clinch the title after Moto #1 in Indiana.
Touted as one of the most promising stars from a young age (with 11 major amateur titles), Adam joined Mitch Payton's Monster Energy Pro Circuit Kawasaki and began his pro career in the summer of 2013. After many up and down seasons, filled with injuries and setbacks, Cianciarulo was a new man in 2019 and finished 2nd in the West Region AMA Supercross series before dominating the Pro Motocross series this summer. On top of Cianciarulo's big weekend, HRC's Ken Roczen also had a very positive end to the 2019 summer campaign and clinched 2nd in the 450 Championship with 2-3 Moto scores on his way to second overall.
Ironman 250 Moto Recap
Adam Cianciarulo Highlights
Cianciarulo had the opportunity to wrap the title in the 250 Moto #1 and avoid a do or die situation in the final moto of the season. All he had to do was avoid conceding more than 4 points on Dylan Ferrandis who sat second in the series standings. Nerves were at an all-time high when the gate dropped, and Ferrandis jumped out to an early lead with his teammate Justin Cooper second and Cianciarulo in 3rd. Ferrandis & Cooper exchanged positions a few times while AC lurked behind, making sure to ride consistent and smooth laps regardless of the running order. Ferrandis eventually gained command of the lead and at a certain point in the moto; AC would have to wait to be champion unless he could pass Cooper. AC finally made the move with just 5 laps remaining in the race, finishing up in second to secure his first career professional title. He was overcome with emotions as the team embraced him after the finish and was on top of the world as he donned the #1 for the first time!
As the 250 riders slotted into the gate for the final moto of the year, Adam Cianciarulo couldn't wipe the grin off his face after, being crowned champion just over an hour prior. Not wanting to leave anything on the table, AC got another strong start and took the green flag running in 3rd. He stayed there for a majority of the moto, but eventually finished 4th and went 2-4 for 3rd Overall on the day. The only number that mattered to him was the #1 as he celebrated with his team well into the night.
"The road to this championship has been a journey. As a kid, I always knew I would be in this position, but then it seemed like that was taken from me (with injuries). In the end, I would rather wait to Year 6 and get it this way, knowing how much I've learned and grown as a person. It's just amazing what you can do if you put your mind to it. I couldn't do this without my incredible support system behind me. There are so many people that have made this happen. I'm just so proud of my team." - Adam Cianciarulo
Ironman 450 Moto Recap
Ken Roczen Highlights
Ken Roczen got off to a great start in 450 Moto #1 and took control of the lead before taking the green flag on the opening lap. The German put in a strong ride, leading a majority of the moto with Marvin Musquin and Eli Tomac in tow during a full-on nail biter. The three leaders gapped the field by a massive gap, and Roczen ended up 2nd after a small mistake with just 4 laps to go allowed Musquin to pass him.
The final race of the season was another positive outing for Ken Roczen as the German looked to earn the runner-up spot in the already decided 450 MX Championship. After another strong start, Roczen briefly led again before slotting into 3rd place by the time the moto came to an end. 2-3 scores were good for 2nd Overall on the day and allowed Kenny to finish up 2nd for the series. After a year filled with ups and downs including some health issues, Roczen is happy to finish up the season in one piece and looks forward to a productive off-season aimed at chasing both 450 Titles next year.
For raceday Moto coverage, follow Fox Racing on Instagram @foxmtb
Plus d'informations
Super Bruni Champion in Mont Sainte-Anne! | 02/09/19
Loic Bruni summited the top of the downhill mountain biking world as he led from start to finish and took home yet another rainbow jersey. This amazing performance puts him in rarified air as only the second rider to have won four World Championships. On top of that, he is only the second rider to have ever won three Downhill World Championships in a row - the first to do it in nearly two decades! The action on the legendary track at Mont Sainte-Anne was intense; each of the last five riders set a new, fastest time of the day! Loic was last to go thanks to his position as the current World Champion, and he showed once again how he thrives under pressure by setting the fastest time on three of the four segments to win by just over a half-second. After celebrating his amazing performance, Loic will turn his attention to the final World Cup race of the season next week in Snowshoe, West Virginia. Loic currently holds first place for the overall title and can become one of only a handful of riders to win both titles in one season! Stay tuned for more info and congrats to Loic on his incredible performance!
For raceday UCI Downhill coverage, follow Fox Racing on Instagram @foxmtb
Plus d'informations
FOX RACING® FRANCE - SITE OFFICIEL
La marque Fox Racing a été créée en 1974 et elle se positionne depuis en tant que leader sur le plan de l'innovation dans le secteur du Motocross, en concevant des équipements et des vêtements de motocross plébiscités par les meilleurs riders au monde. Cette entreprise, dont la philosophie s'inspire de l'état d'esprit des athlètes, a également développé des activités et des lignes de produits dans les domaines du VTT et du BMX, et elle crée également des lignes de vêtements novatrices inspirées de l'univers de la moto pour homme, femme et enfant.