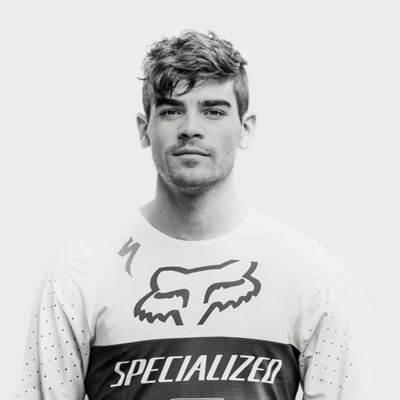 Loïc Bruni
CHAMPION DU MONDE
Loïc est né dans le sud de la France, sur la Côte d'Azur. Il a attrapé le virus du VTT via son père, Jean Pierre, multiple champion du monde master de descente VTT et ancien enduriste moto de très bon niveau. Ses parents et sa grande sœur sont ses plus fervent supporters et sa plus grande source d'énergie. Toujours souriant, facile sur le vélo, Loïc a enchainé des courses de Cross-Country, Downhill et Trial. En s'entrainant sur les pistes locales de Peille ou du Cap d'Ail, Loïc a signé son premier contrat pro étant encore Junior. Il rejoint Sam Blenkinsop -son idole- et commence à améliorer sa vitesse et son approche de la course. Préparation physique, alimentation, mise au point du matériel avec son technicien et ami Jack Roure, Loïc atteint le podium Elite au cours de sa 2ème année Junior, à Windham (USA). Il remporte les championnats du monde à Vallnord en 2015 et sa première épreuve de coupe du monde en 2016 à Cairns (Australie).
Plus d'informations
Tim Gajser
2019 MX GP World Champion
Tim Gajser est un pilote Slovène. Il court dans le championnat MXGP pour Gariboldi Honda Motocross Racing team, Giacomo Gariboldi étant le manager de l'équipe. Tim est né le 8 Septembre 1996 à Ptuj en Slovénie. Son père Bogomir était également un pilote de motocross et a fait découvrir ce sport à Tim étant très jeune. Il est encore aujourd'hui son entraineur personnel. Gajser avait un frère, Nejc ; et deux petites soeurs Alja et Neja. En 1995, sa famille a vécu un tragique accident lorsque son petit frère de 3 ans Zan fut tué dans un accident. Lors d'une course, le jeune garcon se trouvait sur le terrain, a la réception d'un saut où son père n'a pu l'éviter. Tim roule avec le numéro 243 rendant hommage à son frère décédé né le 24 Mars. Le 29 Juillet 2016, Tim s'engage avec Monster Energy Drinks
Plus d'informations
NEWS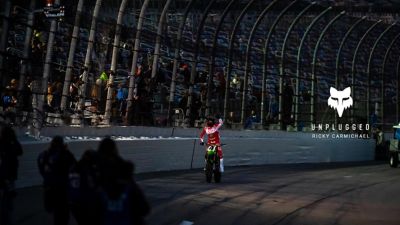 Ricky Carmichael | Unplugged | 09/04/21
The latest Fox Unplugged shares an inside look at the G.O.A.T.'s continued commitment to professional and amateur racing as we document the weekend of Daytona Supercross and the Ricky Carmichael Amateur Supercross. Race day has changed a bit since Ricky's retirement from professional racing, but the pressure to deliver remains starting with track design, commentating, and providing a platform for the future of the sport.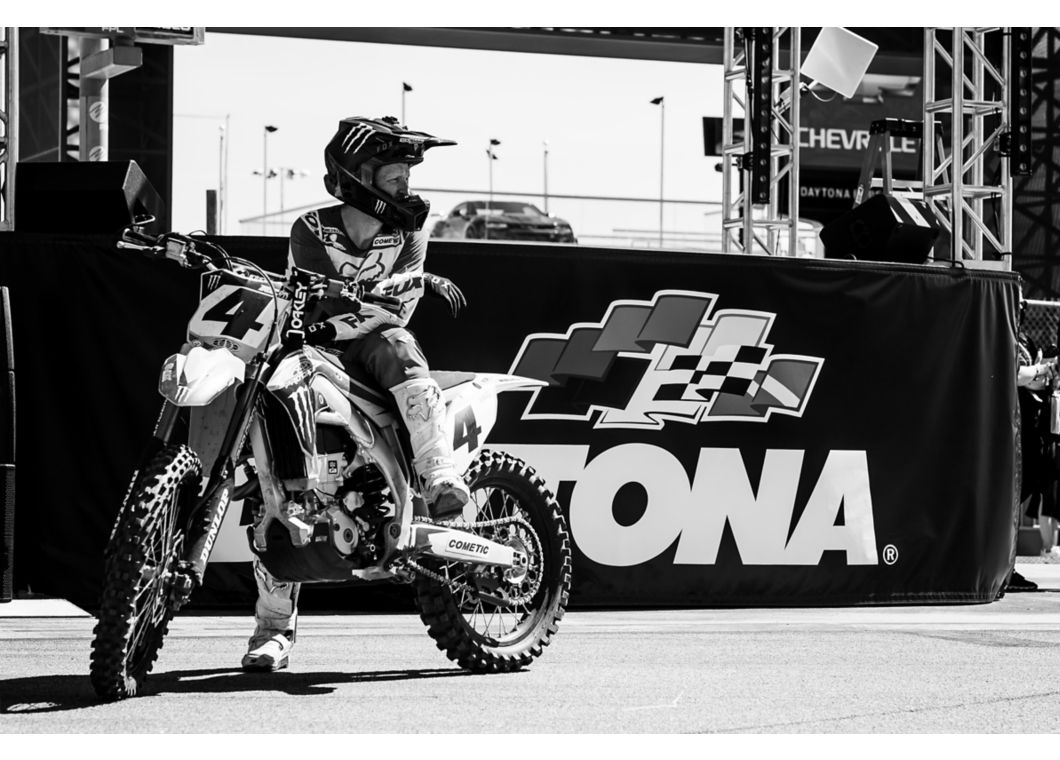 FRESH THREADS
They say dress for the job you want, and if CEO of Scrubbing Jumps is that job, shop now to add the freshest gear from our new season drop to your style resume.
Plus d'informations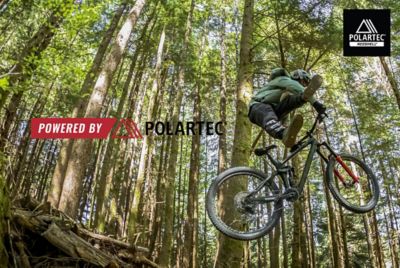 FOX X POLARTEC® - NEOSHELL | 31/01/21
Bodies and bikes are in motion; they should be comfortable. To make this possible, we have redefined the idea of a product line. Traditionally, lines have been centered around disciplines, such as downhill or cross-county. Instead of compartmentalizing apparel for each discipline, we wanted to give riders options. In a year of riding, there is no one gear fits all. The kit should be cohesive and defined by the experience of the user.
Polartec® was our absolute best partner in this pursue. Our feeling is that when you're mixing two things together—in this case their technical prowess and our product design philosophy—you can really create something special.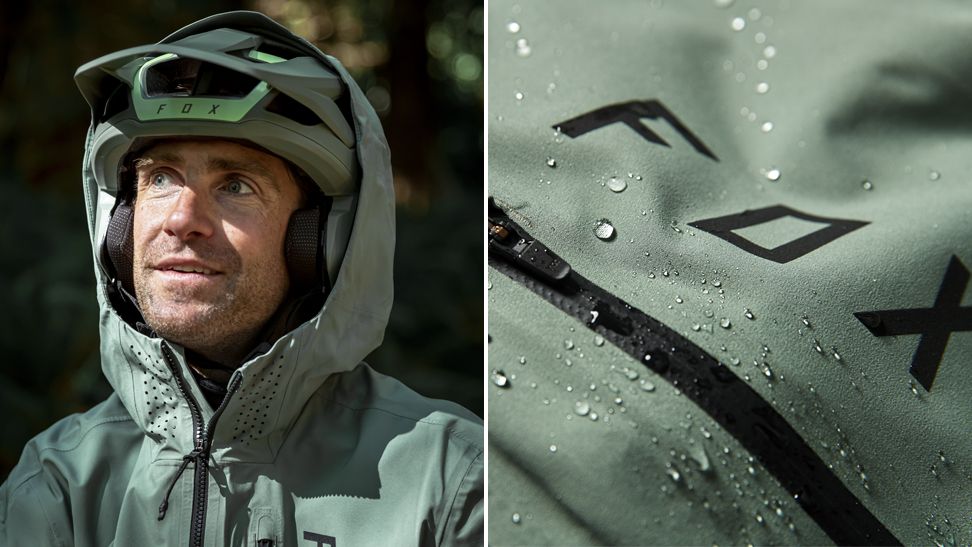 LET IT RAIN. LET IT RAIN. LET IT RAIN.
Ominous clouds above. Looks like rain, but this time you press on. With the Flexair NeoShell Jacket, we've re-imagined rainwear. As you navigate the elements, the waterproof, windproof and highly breathable fabric keeps you dry and comfortable.
This jacket redefines what it means to be weatherproof by using Polartec® Neoshell®. This incredible fabric strikes the prefect balance in both breathability and water resistance. It makes adventuring easy, even in harsh conditions.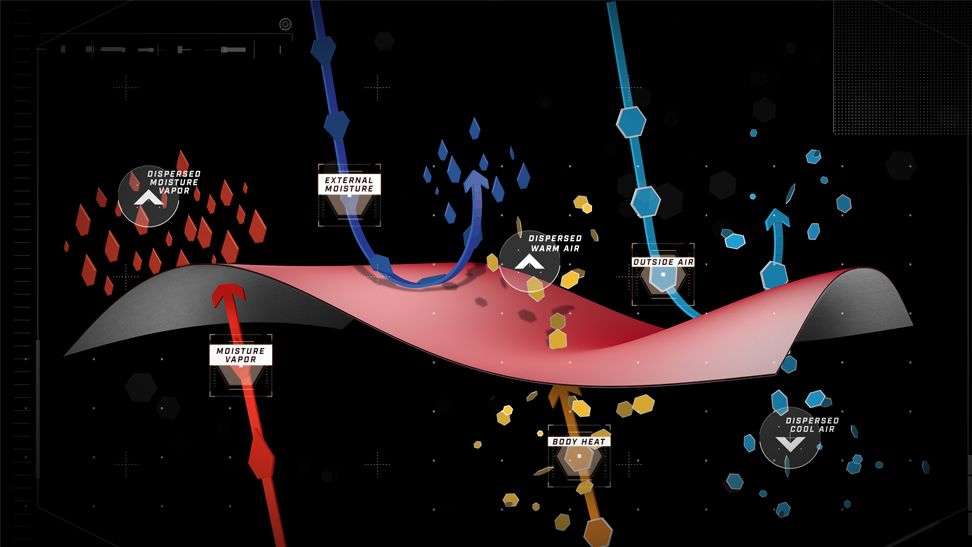 Technology: Polartec® NeoShell ®
Benefit: The world's most breathable waterproof fabric technology.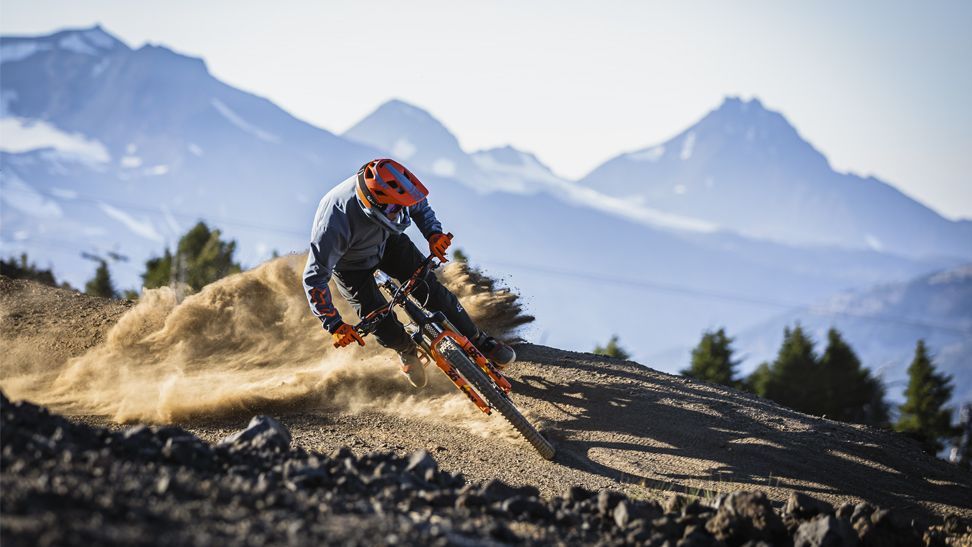 THE COLDER THE BETTER.
It's freezing. So, what do you do? Stay inside? Nah! That means you won't get out on the trail and ride. We've got your back with our Flexair Alpha® Jacket. The secret sauce here is Polartec® Alpha®. This "active insulation" is engineered for consistent warmth, while allowing the body to optimize its temperature by pulling heat away from the skin and releasing it directly into the air.
Technology: Polartec® Alpha®
Benefit: Consistent warmth, while allowing greater breathability during activity.
A COLLECTION MADE BETTER TOGETHER.
Our collaboration together has been a game-changer. That's why our latest mountain bike specific outerwear is anything but ordinary. Click the link below to check out the Fox x Polartec® collection!
Plus d'informations
FOX RACING® FRANCE - SITE OFFICIEL
La marque Fox Racing a été créée en 1974 et elle se positionne depuis en tant que leader sur le plan de l'innovation dans le secteur du Motocross, en concevant des équipements et des vêtements de motocross plébiscités par les meilleurs riders au monde. Cette entreprise, dont la philosophie s'inspire de l'état d'esprit des athlètes, a également développé des activités et des lignes de produits dans les domaines du VTT et du BMX, et elle crée également des lignes de vêtements novatrices inspirées de l'univers de la moto pour homme, femme et enfant.